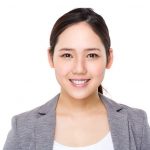 Getting any kind of work done on your teeth can be quite painful. One should endeavor to ensure that they do not end up making the ordeal all the more difficult by opting for someone who is not equipped to handle the job. Therefore, finding the right dentist warrants your attention. This is a task that should be done at the right time. When you incur tooth pain, you would not have the time or energy to look for the right dentist. At such a time, you would head to the one nearest your Kelowna home. However, if you are already aware of who is the right person to turn to, things would be easier for you. People tend to have a tough time understanding how they should find the right dentist who would not let them down. This is what we are going to shed some light on.
Things you need to pay attention to
Is the dentist asking the right questions?
There seems to be a misconception that dentists are only concerned with oral health. The truth is that there is a correlation between oral health and your body and overall health. Therefore, when you consult a dentist for the first time, they should endeavor to find out more about your state of health. If this is not something that your dentist does, you should take a look elsewhere since they are someone who fails to realize the impact of oral health on the rest of your body and vice versa. …